Give Your Residents Peace of Mind
The Safe Communities Vendor ID Program provides peace of mind for residents, guests, staff, property managers, and community boards in the knowledge that:
The Safe Communities Vendor ID Program is completely free to the community. There is no charge to residents or builders or HOA boards. Vendors support the cost of the ID program.
The fee for Safe Communities Vendor ID cards is the responsibility of individual vendors who pay a $35 charge per card per employee. The single ID card grants vendors access into all communities participating in the program. The benefit to vendors is in not having to pay separate access charges for every community. Vendors should never pass on the fee to individual residents.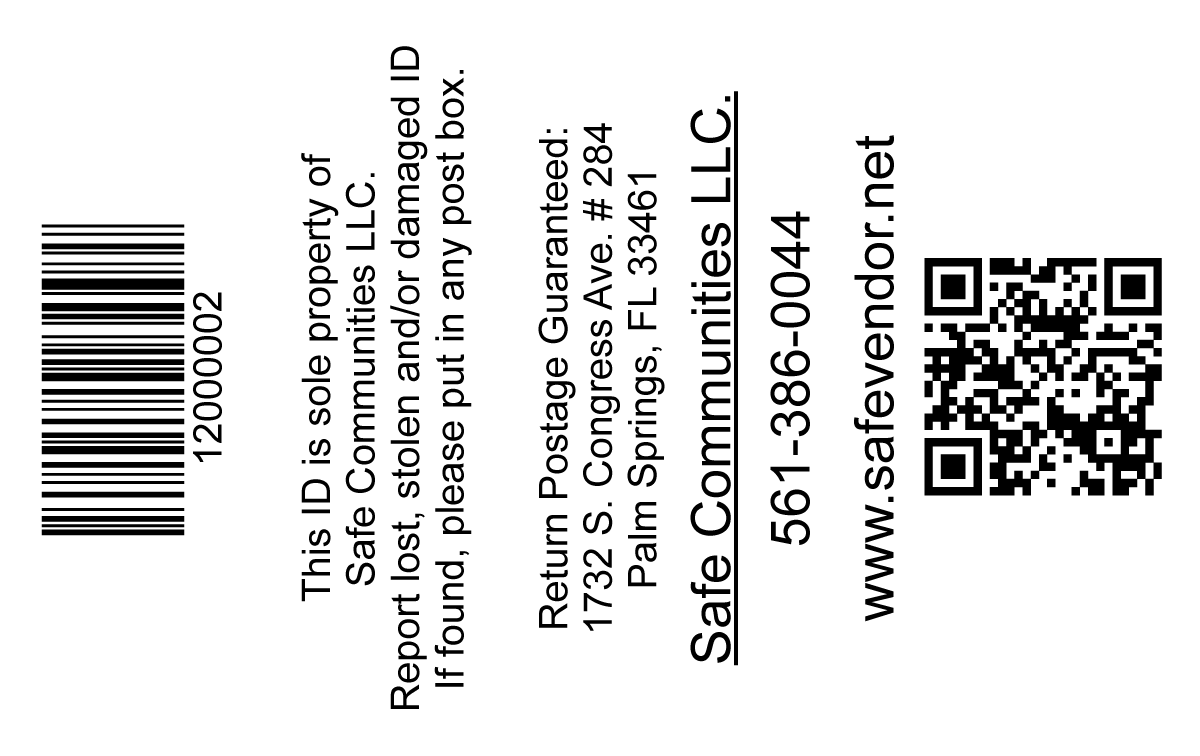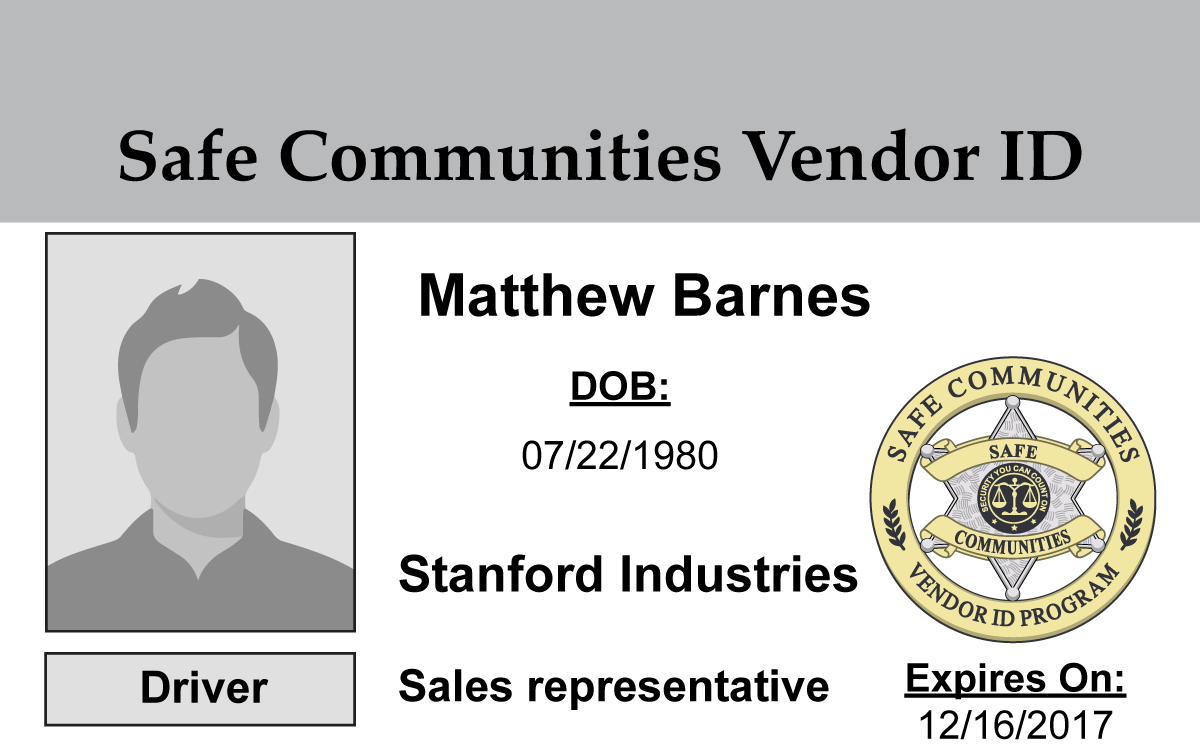 Fast, Easy Applications
Applying is easy via smartphone or computer. Upload photos of supporting documents and receive results in 3-5 days.
$35 / Year Vendor Fee
A flat, reasonable $35/year fee provides background checks and individual, personalized vendor ID cards.
Easy Implementation
At the entrance, security staff scan vendor ID cards. Process time is minimal; vendor and entry are digitally registered.
Total Number of ID's Issued
Aggravated Felony Battery
Aggravated Felony Assault
Ready to Get Started?
Protect your residents from unscreened, dangerous people accessing the community as vendors and service providers. Implement the Safe Communities Vendor ID program and guarantee only approved, background-checked vendors working on the property.